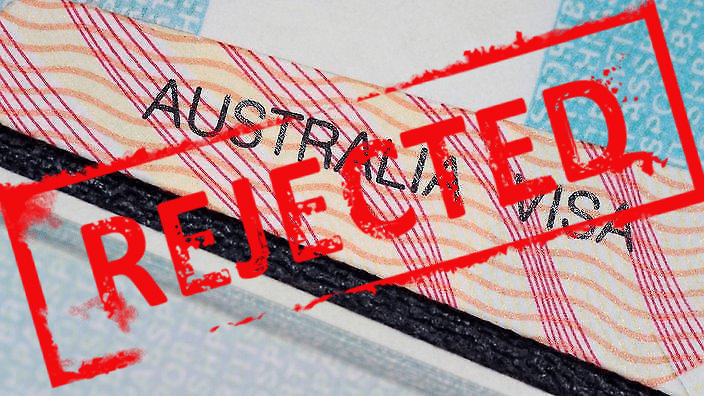 Having a visa refused is a traumatic and stressful event, which could mean you are not able to stay or even enter Australia. The good news is that in most cases, the decision can be appealed.
Given the subjective nature of the Australian Immigration Department and the subjective nature of assessments, visa refusals are unfortunately not uncommon.
If you have received a visa refusal notification, don't be disheartened as there are often steps you can take to have your application reviewed.
Why was my visa refused?
Visas can be refused for a number of different reasons, these could be:
Not meeting requirements
Not providing adequate evidence
Health issues
Character issues or convictions
and even discretionary reasons
What do I now?
Firstly don't panic!
In many cases, you will be able to appeal this decision. There are many factors that determine whether your case is entitled to be appealed.
What is the process to appeal the refusal?
Under the migration act, certain decisions are known as merits reviewable decisions.
An independent body, The Administrative Appeals Tribunal, has the capacity to independently review the decision from a merits perspective.
This Tribunal is a separate body to the Department of Immigration, so here it is assessed by a decision maker who is independent from the Department of Home Affairs.
This Tribunal takes a fresh look at the case and here they can determine that you DO actually meet the visa requirements, at which point they direct the Department to reconsider the application.
What are the next steps?
Visa refusal decisions are regularly overturned by the Administrative Appeals Tribunal and the process for applying for a review of the decision can be done quickly and seamlessly by specialists in the area.
If you are going to appeal to the Administrative Tribunal, it is critical that
you do that with professional assistance. These decisions are not just going to be overturned by simply applying for an appeal. You need to fit your argument into the specific legislative requirements, which is why it's so important to have it handled by a specialist in this area who will know how to present the case for the greatest chance of success.
This appeal to the AAT is the last chance for a lot of people, as if you have a refusal, you are generally affected by section 48 of the Migration Act and if you then receive an unsuccessful merits review on top, you are effectively prevented from making another application in Australia and you could ultimately be on a departure pathway from that point, unless you can take it much higher to the courts, which is a more serious situation.
Next Steps:
First, you need to confirm that your case is eligible for review at the AAT. Check the refusal notice you received from the Department of Immigration. It will state whether your visa decision is reviewable or not.
ACT FAST! If your decision is reviewable, then it is critical that you act fast to take the necessary steps to lodge your appeal. Strict time limits that apply, and if you miss your window you lose your right to have the decision reviewed and there is no recourse, which would be disastrous. You need to exercise caution in relying on the time limit stated on your notice, as sometimes this correspondence is not correct, particularly in terms of time limits, as they are different depending on your specific case and this is not always reflected in the notice. So speak to a professional as soon as possible
Use our checklist below to select a firm with the best chance of getting your decision overturned. It is important to choose a representative with extensive experience in that specific field, as depending on your circumstances, if your appeal is unsuccessful you may not be able to apply for another visa and may be unable to remain in or enter the country
Your representative will then work to prepare your case for favourable reconsideration
They will then lodge your appeal to the ATT for the Merit Review
How to present your appeal,
The manner in which the case is presented to this tribunal is of utmost importance to the outcome.
It's often the case that the Immigration Department is subjective and discretionary in their judgement and review of visa applications. They can also be guided by internal policies. The Tribunal, on the other hand, can have a much broader view in terms of the interpretation of the application.
Checklist – How to choose the right lawyer
As the stakes are so high, selecting a lawyer who has an in-depth experience with this specific process is critical. You need to make sure the lawyer you choose to represent you:
Specialises in immigration visa refusals and cancellations
Has extensive experience dealing with the ATT
Has an in-depth understanding of the ATT's process and the factors that have historically led to positive outcomes for different scenarios
Can identify instances where technicalities and processes have not been followed correctly by the Department of Immigration, and
Has a strong track record presenting cases to the ATT for favourable reconsideration
Timpson Immigration Lawyers
Timpson Immigration lawyers are experts in this area, specifically specialising in visa refusals and cancellations
WHY US:
We specialise in visa refusal cases
Character, health, technicalities and other discretionary grounds
We understand how important these cases are to each individual
We lodge urgent appeals fast
Well over 10 years of experience presenting cases for favourable reconsideration
Our single goal is to get you that YES
A refusal is something that everyone dreads receiving or even hearing about, but if you act quickly and choose the right representative, it does not have to mean the end.
If your case is reviewable, please get in contact us and we can discuss your options.
Need Help?
We help clients all over Australia and the world with their visa issues and have helped countless people through these stressful times to get to yes.
Call 1300 193 326 (Australia) 
OR
(+61) 7 3166 9100 (International)
or Fill in the form below and a member of our team will be in touch